Tuning the dial several weeks ago, I was fortunate to hear the W2RC Special Event Station, sponsored by the Radio Central Amateur Radio Club. There sounded to be a number of club members operating CW with the call. 'Really great to hear CW used in a Special Event! Shortly after my successful contact, I received a nice certificate suitable for framing, documenting the QSO vial email.
A great part of Amateur Radio is the ability to learn a bit about history, while using present and future technology. I did a little web research on this historic transmitter on Long Island, NY. Beginning operation in 1921, I understand this was the most powerful radio transmitter of its time. The antenna array consisted of multiple 450 foot towers.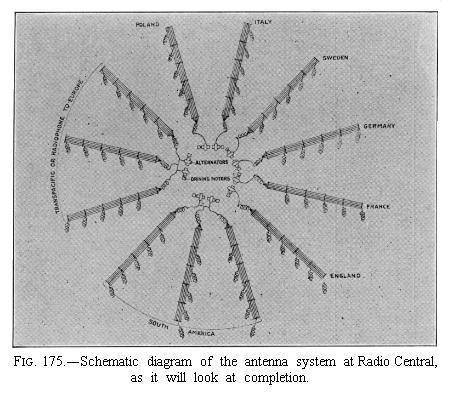 The facilities were demolished in the 1970s, and the land turned into a nature preserve. I suspect quite a feat for Long Island. Quite a few artifacts appear to remain in the area, as documented by a photographer and published to
Webshots
. I especially like the photo of the 150 foot tower resting quietly in the woods.
Thanks to all who participate in the W2RC special event. I enjoyed the contact and learning more about this historical facility.
---------------------
Photos courtesy of W2RC QSO Certificate and Wikimapia.